The Wire-Nib Pyrography Pen:
The Rolls Royce of WoodBurning Tools

The wire-nib pyrography pen is the coveted burner between the 2 models of burners out there.

Everyone likes the sweet ride. The options. The upgrades. The bells and whistles.

When compared to a car, this is up there with Mustang, Lexus and Rolls Royce status.

⇢ Want a Woodburning Project Delivered to Your Door Every Month?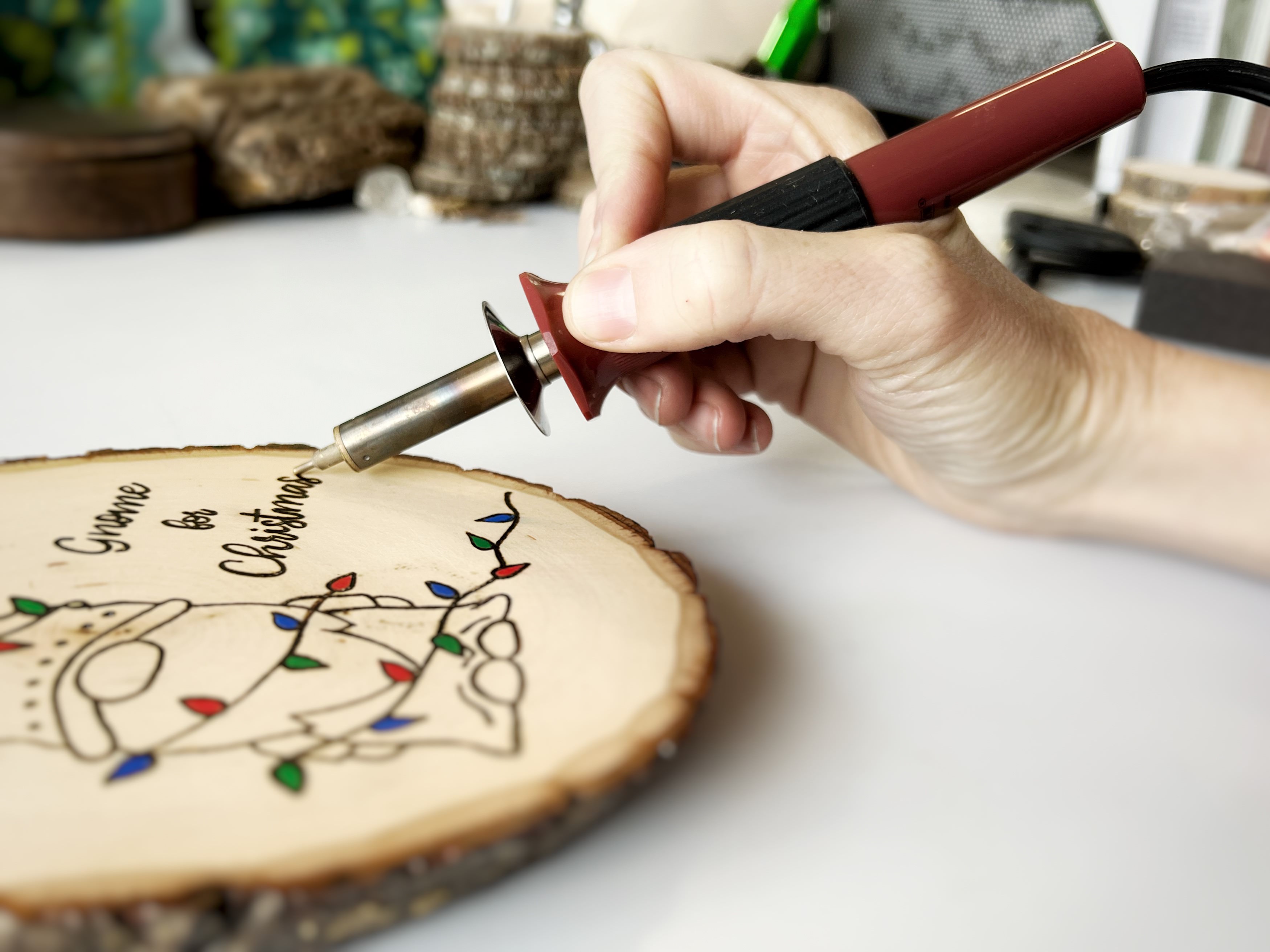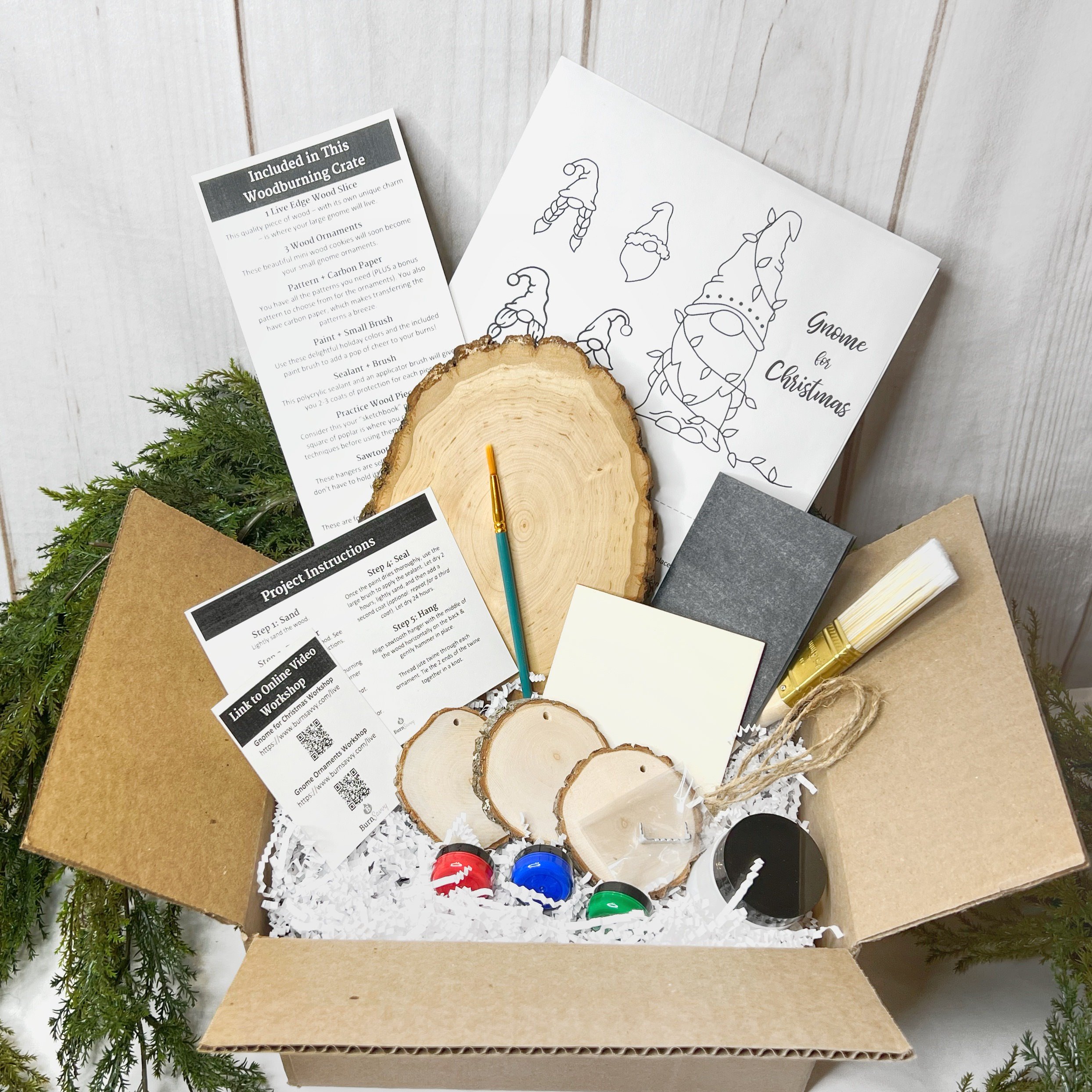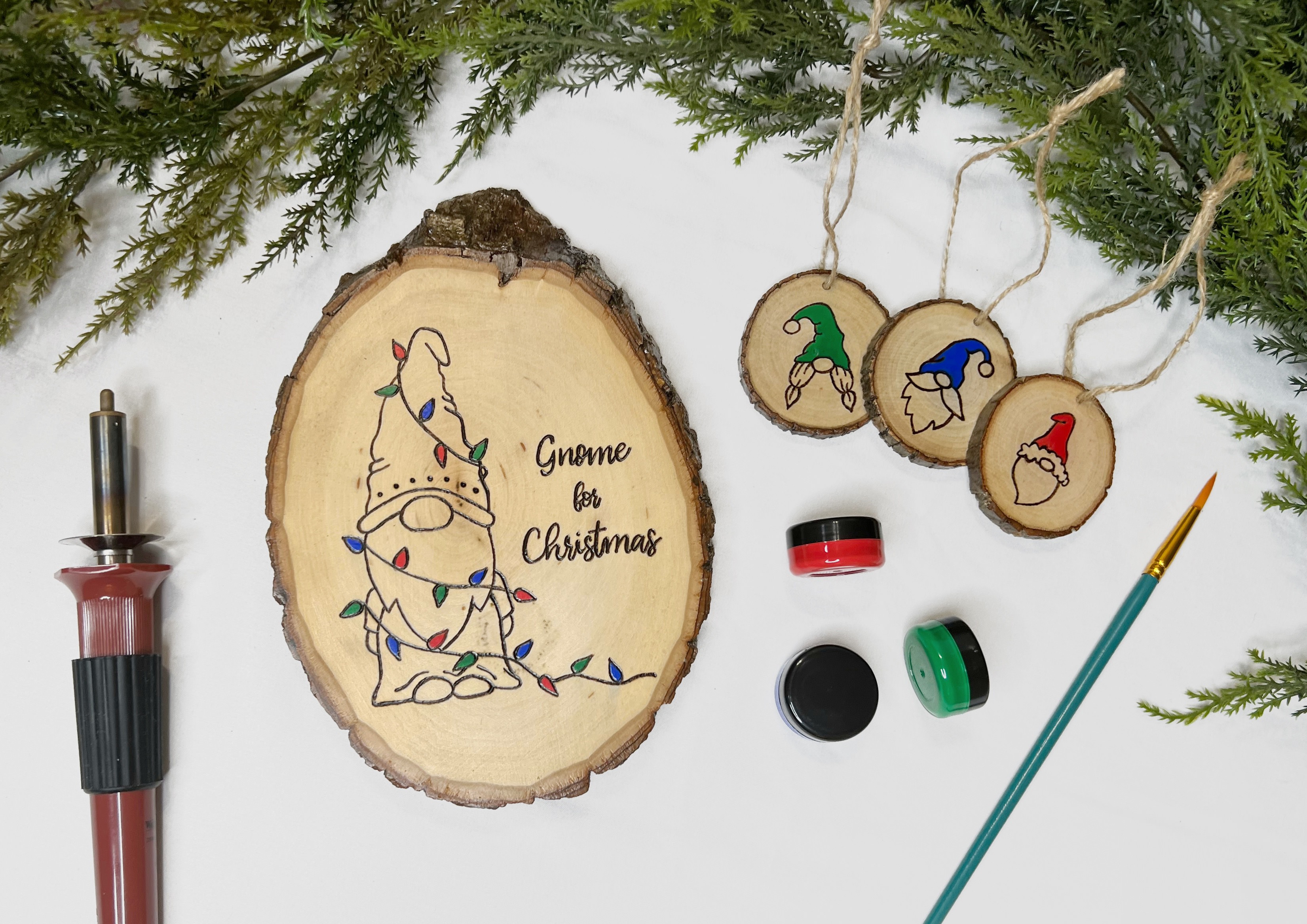 ⇣ Get high quality, curated woodburning projects worthy of a professional pyrographer, easy enough for a beginner! Each month is a different project to allow you to grow your techniques, expand your experience, and try new things that otherwise you might not have ever tried.
Perfect for gifting to friends, family, and even yourself. ;)
Go ahead. You're worth it.
⇣⇣⇣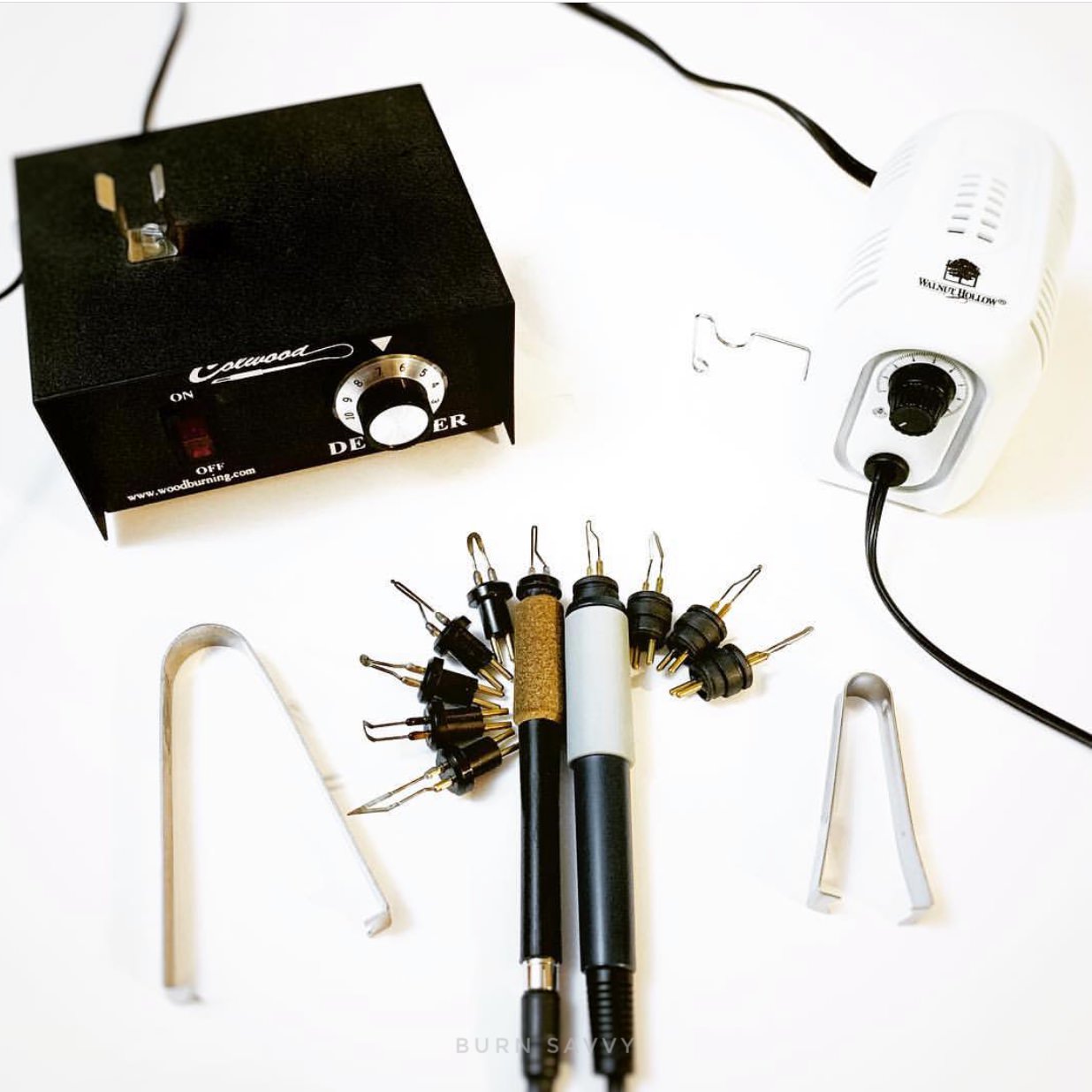 Wait... if the Wire-Nib is one of 2 burner models, what's the other option?
Disclosure: This post contains affiliate links. If you buy something through them they throw me a small commission at no extra cost to you. I believe in these products so you know you are in good hands. ;) Plus it helps me to keep making *awesome* free content for you (learn more). I appreciate your support!

A BIt About the Wire-Nib Model

There's a reason the wire-nib pyrography pen is a pyrographer's dream come true.
First, unlike the solid-point model, the wire-nib pens have a thinner handle that looks and feels more like a pen. SO much easier for long burning art sessions.

The pens are paired with an actual machine - usually a fairly small machine - that has a built in heat control.
This is fabulous.
It keeps the bulk of the mechanics out of your hand and on a secure spot on your table.
And the stand comes secured to the machine - so you don't have to worry much about it sliding off the table and burning anything important (like the carpet or your knee).

Options, Options, Options

You have SO. MANY. CHOICES when it comes to nibs.
A lot of brands have adapters so you can use the nib from one company's pyrography pen and use it on another. Talk about freeing up your choices.

Want a ballpoint? Some brands offer 4 different sizes.
Want a shader? Will that be a spoon shader? Round shader? Pointed shader?
You can even MAKE your own if you want to!
And all these little gems have a specific use that they work beautifully for.
The most beautiful thing about that is this:
When you hone in on your style, you can order more precise nibs or pens that will cater exactly to the style and techniques you like best.
It's a pyrographer's paradise!
Replaceable  VS. Fixed Tip Pens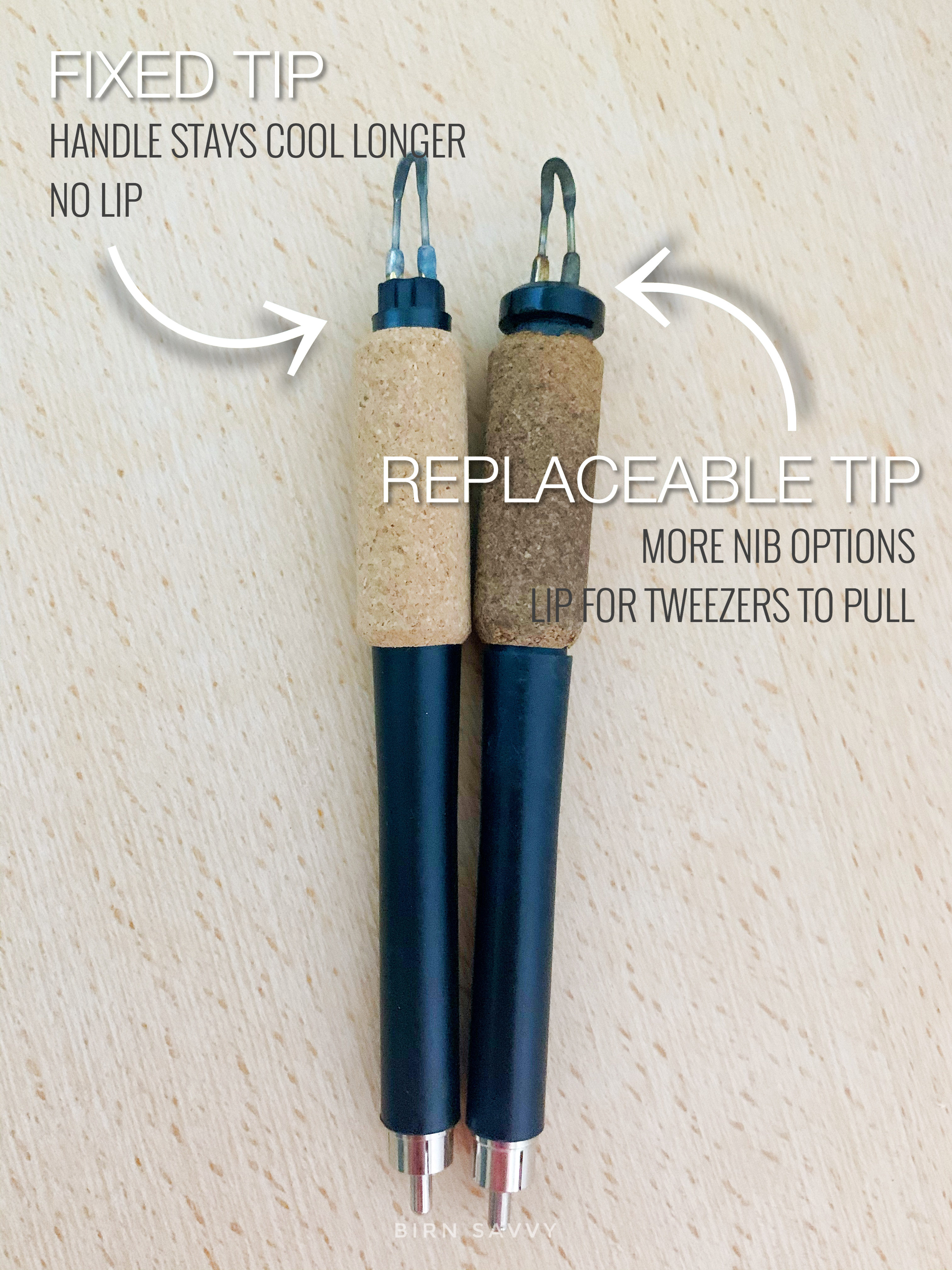 side note
I'm rather amused that they call these replaceable "tip" pens when the actual "tips" they use are called nibs or points, ha!

Most wire-nib woodburning tools come with replaceable tip pyrography pens.
You can also get fixed tip pens.
Fixed tip pens don't get as hot as the replaceable tip pens do. It's a nice option if you plan to burn for a long period of time like I tend to do.

You don't have as many nib options with fixed tip pens, but there's enough in my opinion.
Heat controls
Okay. Let's chat about this for a minute.

Heat controls change EVERYTHING.

If you have a wire-nib pen that doesn't get very hot, you might end up burning more slowly - like the speed of the solid-point burners.

But most wire-nib pyrography pens burn nice and HOT.

Even the cheapest ones still have more heat options than the solid point burners.

Want more heat?

Some brands even offer different gauge cords that allow the same machine to burn even hotter.

You have to be careful here though. If it gets too hot for too long, some nibs can't stand hack it and bend or break. Sometimes it's the pens that can't stand the heat (mine split... that was exciting).

So just be careful. Remember to baby your machine and let it rest from time to time.
It's Fast
Like I was saying, these are like a high end car. These burners cruise the woodburner's equivalent of 0-60 crazy fast.
While the solid-point takes 3-5 minutes (sometimes up to 10), the wire-nib model takes around 10-20 seconds.
The cool down time is also way shorter. I find that the wire itself cools within seconds while the plastic casing on the nibs and pens themselves take longer to cool down...
...still not as loooong as the solid-point burners.
A few things I don't Like

The machine is bulky

While the pen is way easier to hold, the machine itself is clunkier to move around.
If you have to move your project to the other room, or even just the other end of the table, it's can be an ordeal.
Most don't come with a case either (you buy that separately - if it's even an option). So the bulky machine with the wires hanging out everywhere make it a little tricky to store.

This is a small downside in my view, but I had to point it out.

They come at a cost

You can get some wire-nib pyrography pens as cheap as $99, but the better quality ones come with a bigger price tag.
If you have the funds to spend, I'd definitely jump at the wire-nib models. But most beginners don't want to sink that much money into something they haven't really tried for themselves.
Are you a beginner with the $$$ to get a nicer machine but not sure if you even like pyrography?
Find a local woodburning class.
Classes typically use the solid-point burners. This is a great way to see for yourself if you even like wood burning before investing in a more pricey machine.

+

Plus you'll come home with a fun new project you did all by yo'self.
Quick OVerview of the Wire-Nib Pyrography Pen
Now that you've got the in-depth look at the wire-nib burner, let's sum up those pros and cons for you real quick.

Why you should buy this?

The handle is thick but much easier to hold than a solid-point pen
Stand is secured to the machine

So many nib options

The heat controls are amazing
Heat up and cool down are fast
The Downsides
The machine is a bit bulky, making it awkward to carry and store
It'll cost you [$$$]

My Opinion

Totally worth it.
When simply changing machines made a 30 minute project take 10 minutes, I was 100% converted.
To me, the benefits seriously outweigh those downsides.

I did start with a solid-point first. But seeing the difference first hand, the wire-nib is just so much easier to learn on, and better on so many levels.

Is it Right For You?

If...
your budget can handle $100+ (or even $300+)

you want to learn on the best machine, or take your art to the next level with all those sparkly nib and heat options

you don't have the patience for those slow solid-point machines
...then the wire-nib pen is a good choice for you.

My Favorite Wire-Nib Machines
Most WAllet-Friendly:
The Walnut Hollow Creative Burner
Find the Creative Burner on Amazon
The Burner I Use Most:
The Colwood Detailer
Burn Savvy Home > Choosing a Woodburning Tool > Wire-Nib Pyrography Pen

Want to seriously up your pyrography game?

I'm spilling my pyrography secrets. Don't miss out on...
Your FREE guide to woodburning tips & their uses

Helpful tips, hacks & articles
First dibs on upcoming courses

Notice of retreats, challenges, and other pyrography events

and so much more coming!
So go ahead. Subscribe. Consume. Enjoy.
You deserve it.
---
⇣ Enjoying your FREE pyrography tips & techinques? ⇣

Are you enjoying the free pyrography tips & techniques I share with you here and on YouTube?
I am delighted to help you out!
If you are a giving person - and I believe you are - there are a few really simple ways that you can give back.

Things like...

Watch my YouTube videos (that's totally FREE for you)


Buy your woodburning products through my affiliate links which throw me a dime or two at no extra cost to you (read about affiliate links here).


Take the pyrography courses that I've poured my heart and soul into helping you burn like a boss!


Join in the woodburning retreats - that's really like giving back to yourself, actually. ;)

I truly appreciate givers like you who are willing to help me - your fellow pyro - to keep making free, delightful woodburning content for you and pyros like you.
Thanks for always being so supportive of me!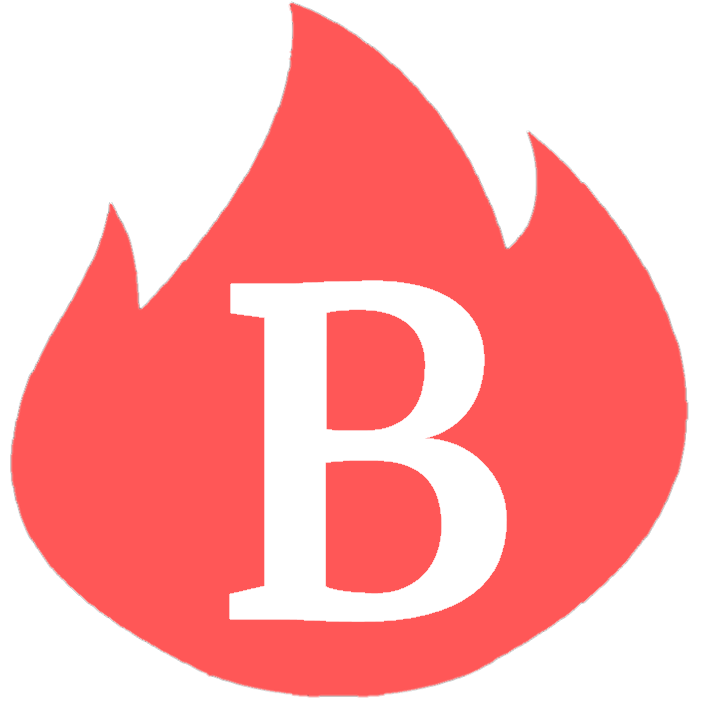 [

  Burn

Savvy 

]
---