Choosing a Woodburning Tool:
Battle of the Burners

How do you choose the best woodburning tool?
Ahhh that all depends on YOU my dear.
How is your patience?

Are you willing to spend more time or $$$?

How does your wallet feel about this?
Do you even KNOW what questions to ask??
Don't worry. I've got your back.
First, we'll cover the top 2 categories of wood burning tools and get you familiar with the basics.
Then we can dig deeper and help pick out the perfect tool for YOU.
Disclosure: This post contains affiliate links. If you buy something through them they throw me a small commission at no extra cost to you. I believe in these products so you know you are in good hands. ;) Plus it helps me to keep making *awesome* free content for you (learn more). I appreciate your support!

⇢ Want a Woodburning Project Delivered to Your Door Every Month?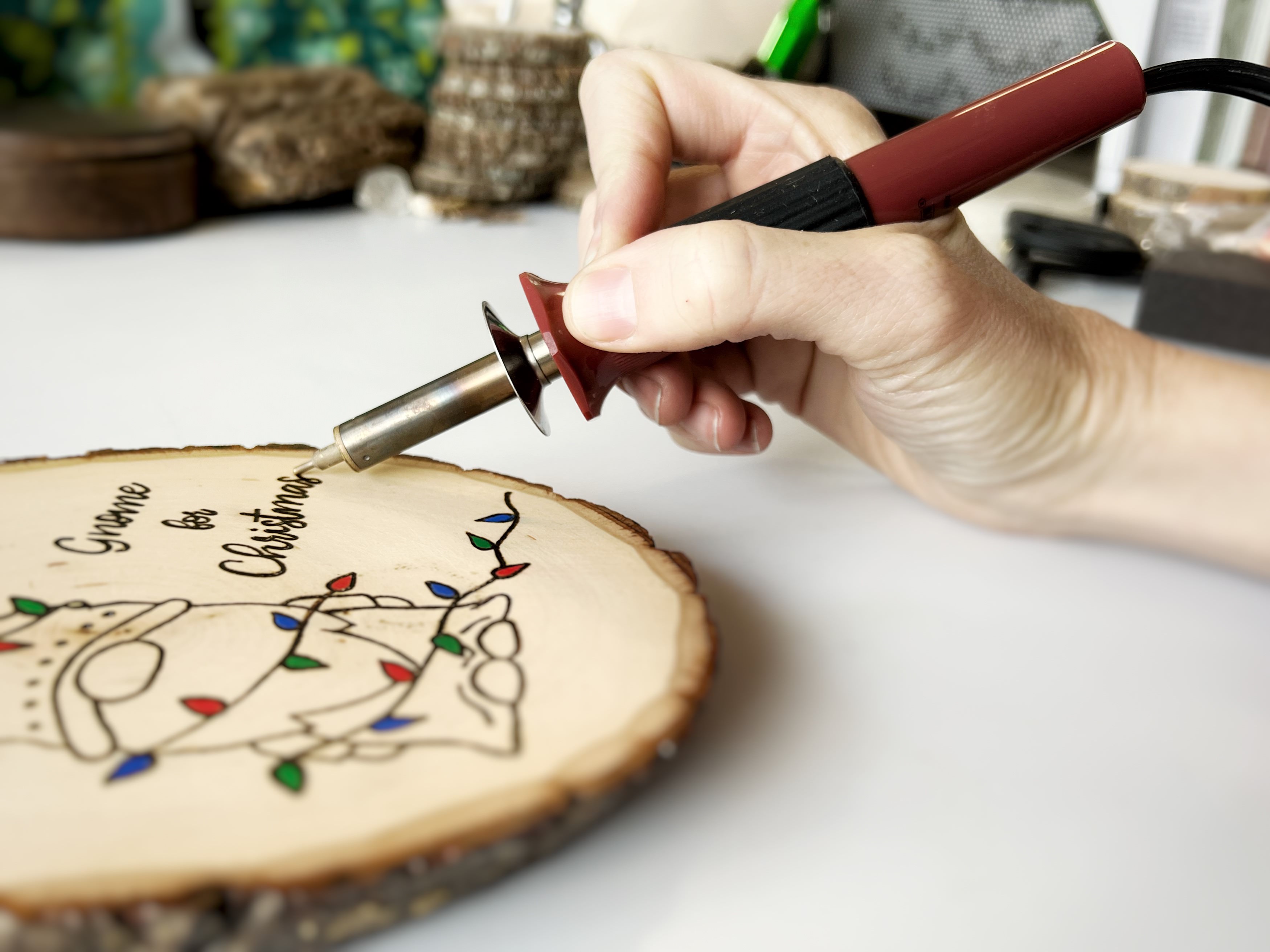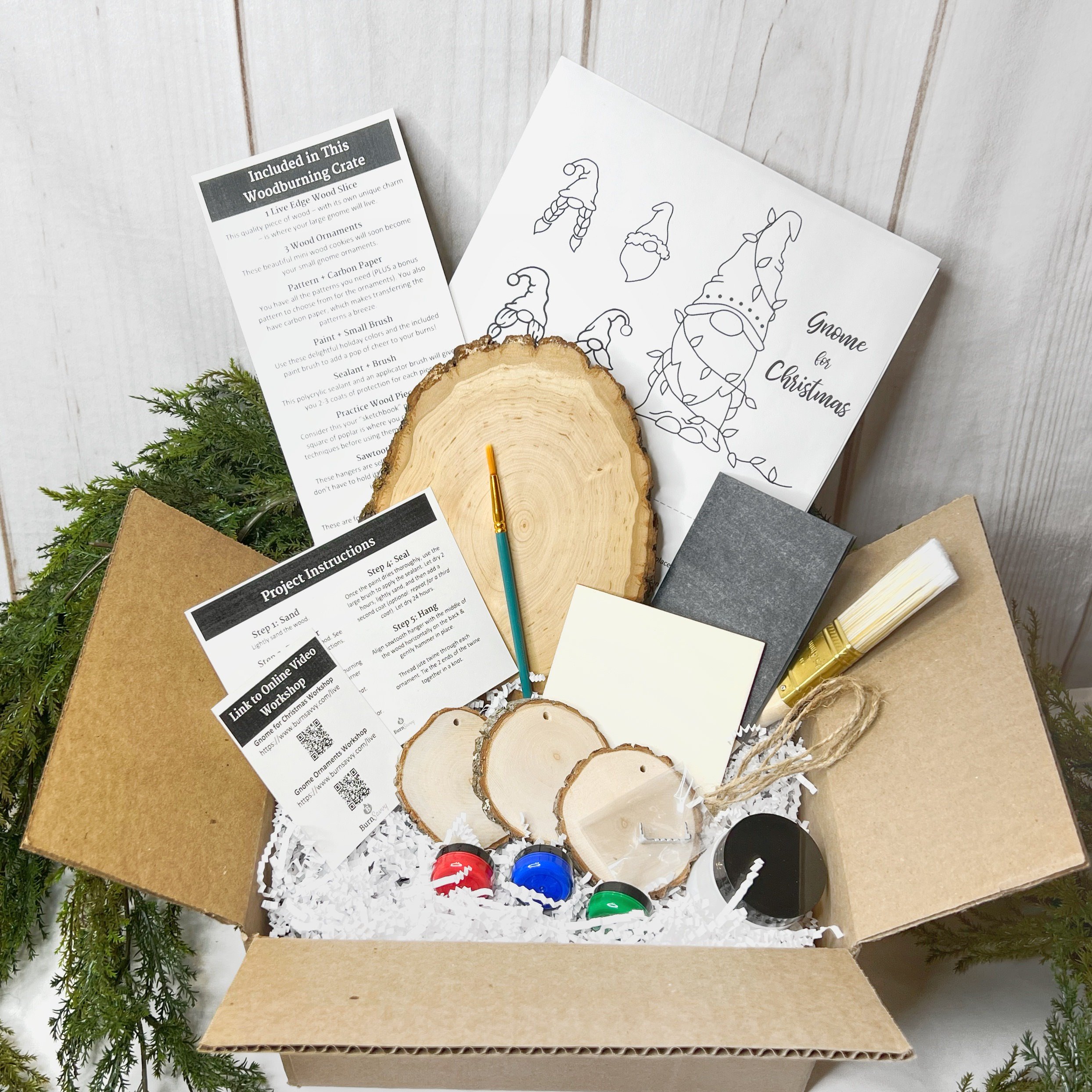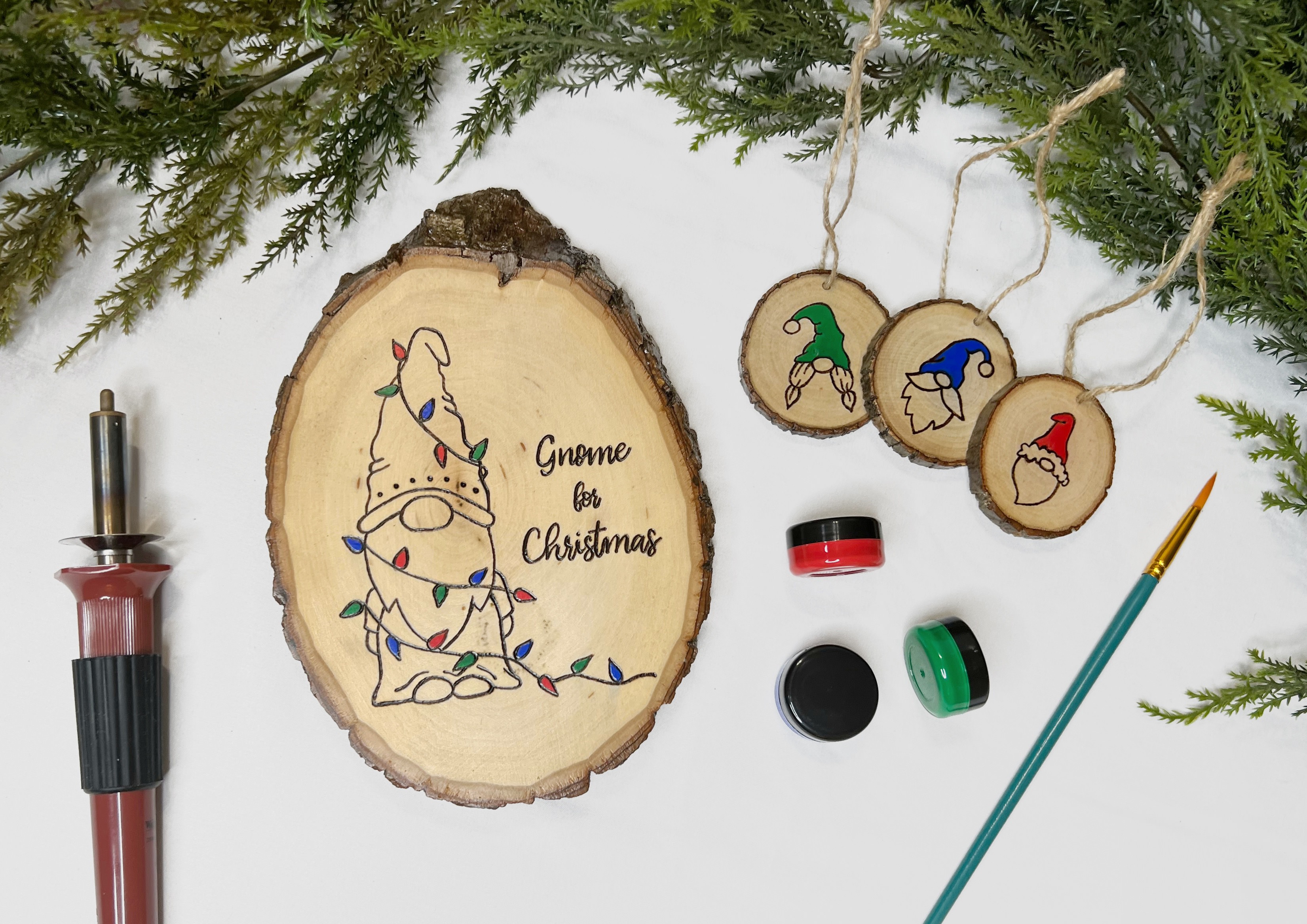 ⇣ Get high quality, curated woodburning projects worthy of a professional pyrographer, easy enough for a beginner! Each month is a different project to allow you to grow your techniques, expand your experience, and try new things that otherwise you might not have ever tried.
Perfect for gifting to friends, family, and even yourself. ;)
Go ahead. You're worth it.
⇣⇣⇣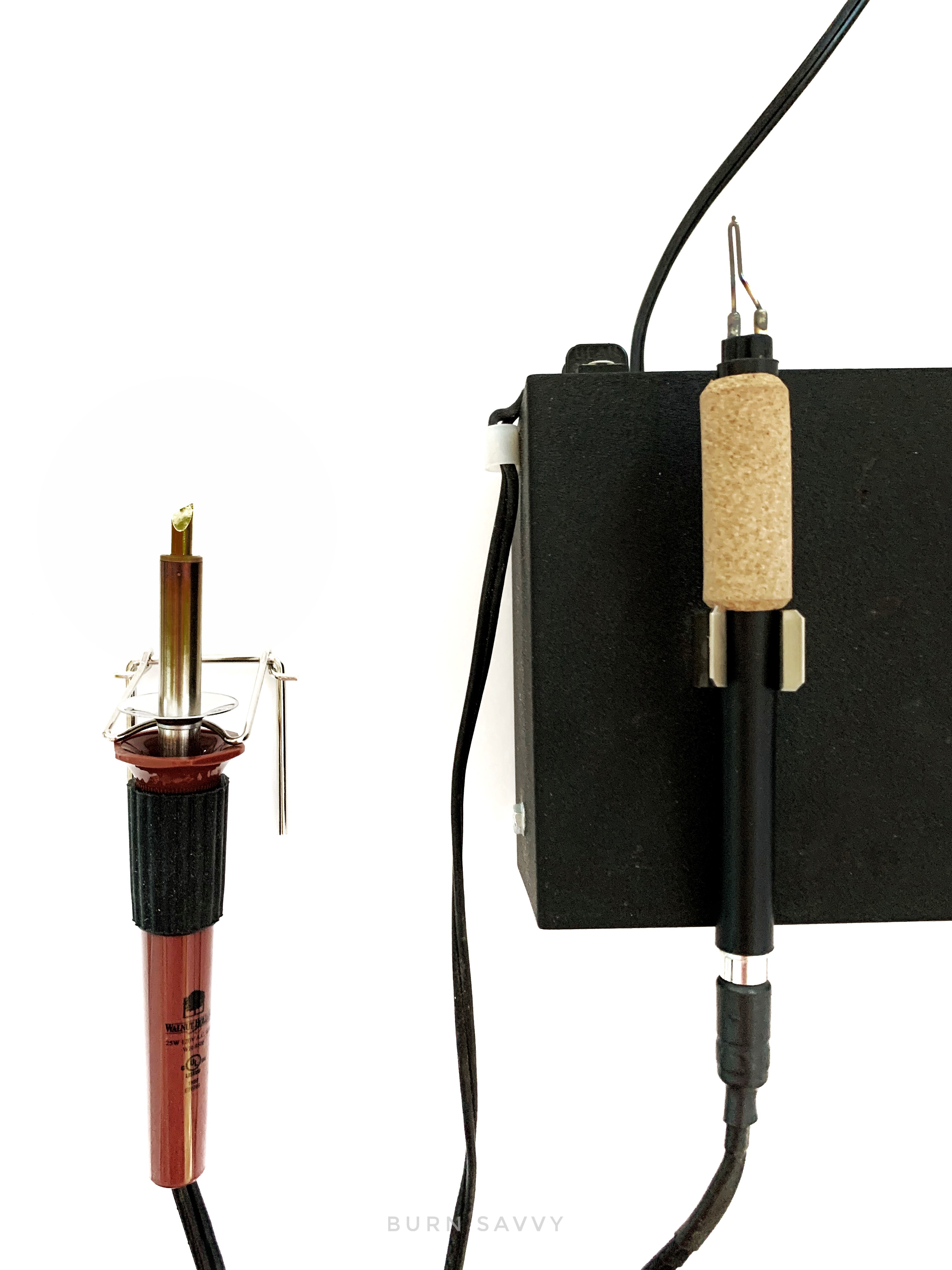 Woodburning Tool OPtions

Here are those 2 basic categories or "models" of wood burning machines we just talked about:
I like to relate woodburning tools to cars - the practical, the lemons, and the fancy upscale machines with all the bells and whistles.
1. Solid-Point burners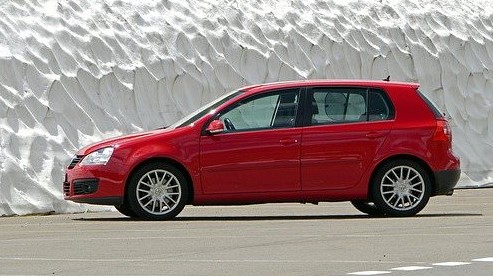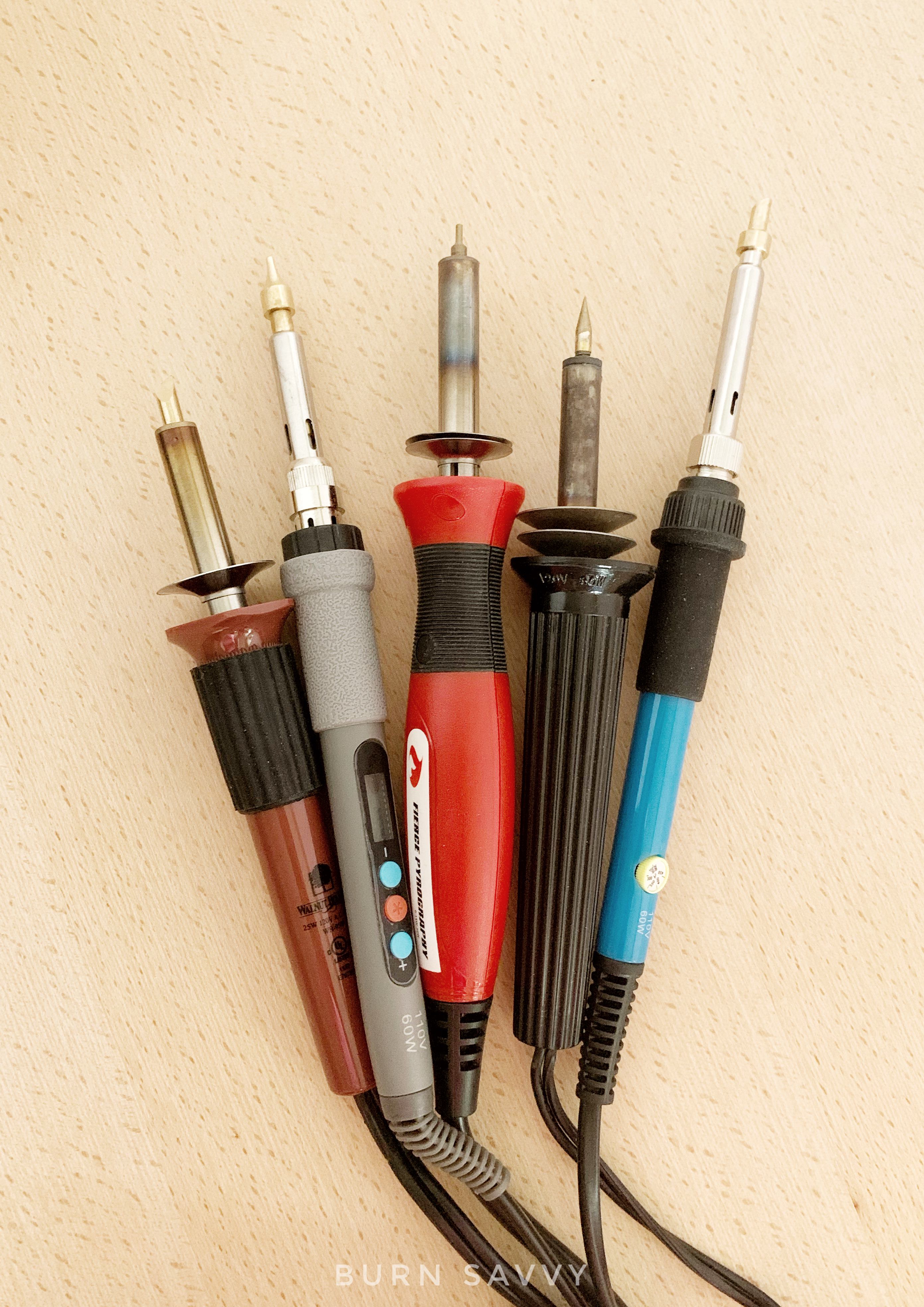 A solid-point tool looks more like a soldering iron (because 99.9% of the time it IS a soldering iron).
This woodburning tool is the Ford Focus or Honda Civic of the wood burning world... but with a stick shift.
Beginners can have a bit of a rough go at learning how to get this tool to burn smoothly. Yeah it gets the job done, but definitely doesn't have all the perks of a new Mustang or the ease of an automatic.

Some advanced artists stick with the solid point machines, but most pyrographers upgrade to the slicker wire-nib models.
The solid-point machines are...
practical (not necessarily easy) for beginners
kind to your bank [$]
but a bit clunky and slow on several levels.
2. Wire-Nib Woodburners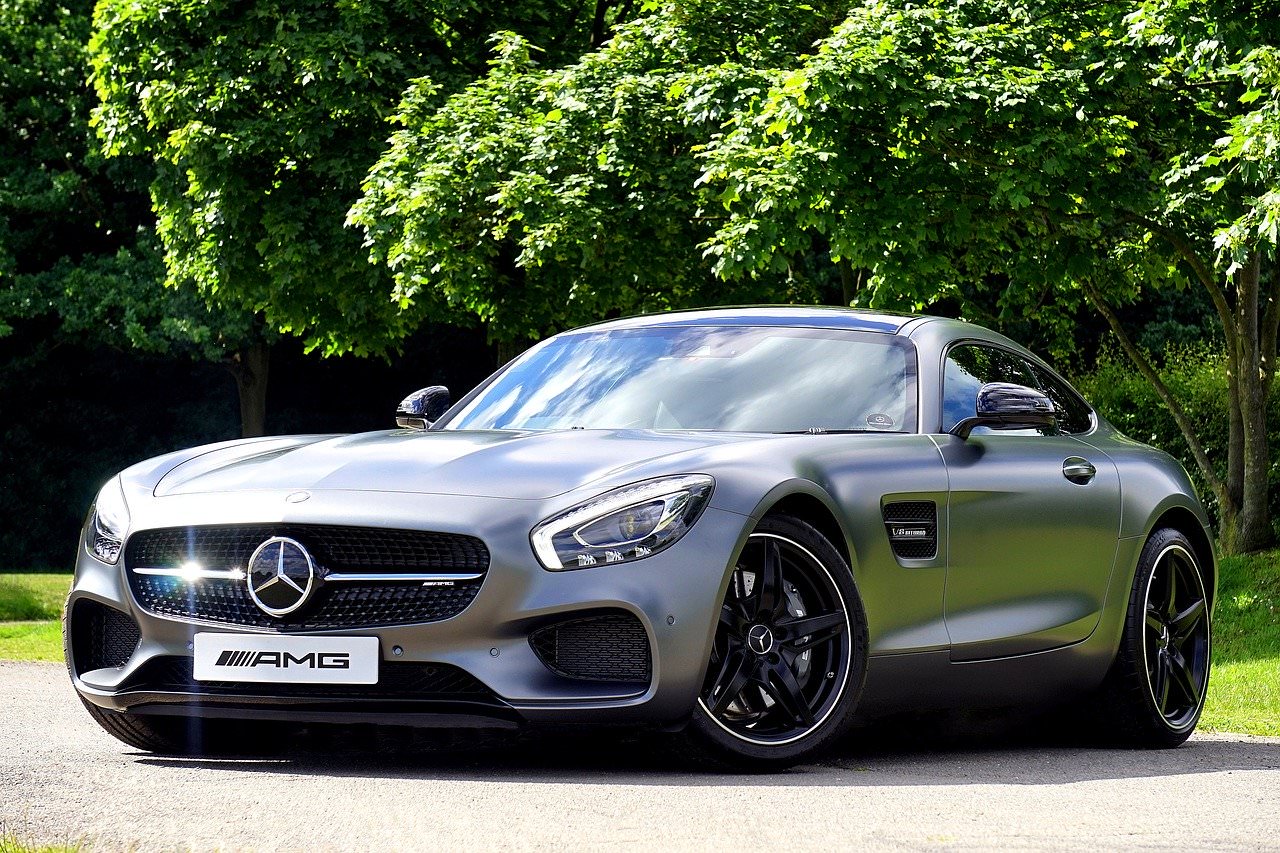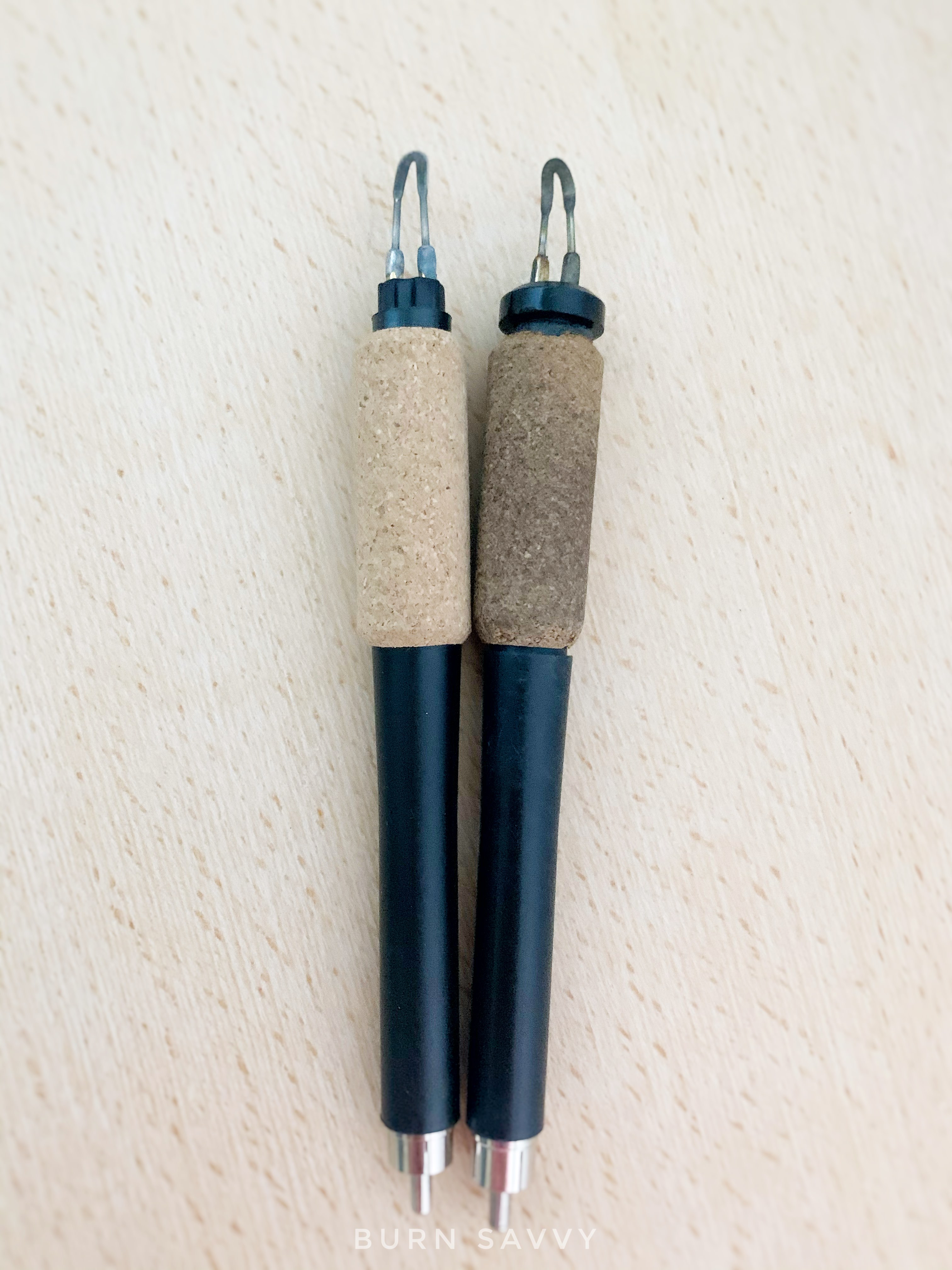 The wire-nibbed pyrography pens are much more like actual "pens" than the solid point wood burners.
This is where you find your Mercedes-Benz and Rolls-Royce burners. They're soooo satisfying to use and way easier to learn woodburning with than a solid point.

The wire-nib machines tend to be...
easier

faster

more powerful

but also tend to put a dent in that cash stash [$$$].
Which Should I Get?

Ahhhh the question of the day. How do you choose?
Let's go over the basic pros and cons side by side so you know a little more about the differences between them and which model is the best woodburning tool for you.

Battle of the Burners
Solid-Point
[ honda civic ]


Who is this for?


Great for beginners on a budget of <$50 

Okay for advanced artists although limited
Great for artists at all skill levels who have more patience (because you will have to wait longer for... well, everything)

Wire-Nib
[ rolls-royce ]


Who is this for?

Why should you buy this?

Cheaper [$]
Small and easy to carry or store


Why Should you Buy this?


Thinner handle, more like a pen
Fast to heat up and cool down
More control over the heat
More nib/point options
Stand is secured to machine


Why Wouldn't You buy this?

Thick, bulky, awkward handle (hard to hold)
Tips/Points are harder to use

Slow to heat up and cool down
Limited on heat controls
Limited on tip/point styles

Stand must be secured to the table


Why Wouldn't You buy this?

Pricey [$$$]
Has a bulky machine that is awkward to carry and harder to store


The Solid-Point Burner
I Use Most

The Wire-Nib Burner
I Use Most
What's it Gonna Be?
Alright buttercup, you've got the basic overview of the different burner models. Which one sounds most exciting? Which one sounds most practical?
And which are YOU going to pick?

Burn Savvy Home > Choosing a Woodburning Tool

Want to seriously up your pyrography game?

I'm spilling my pyrography secrets. Don't miss out on...
Your FREE guide to woodburning tips & their uses

Helpful tips, hacks & articles
First dibs on upcoming courses

Notice of retreats, challenges, and other pyrography events

and so much more coming!
So go ahead. Subscribe. Consume. Enjoy.
You deserve it.
---
⇣ Enjoying your FREE pyrography tips & techinques? ⇣

Are you enjoying the free pyrography tips & techniques I share with you here and on YouTube?
I am delighted to help you out!
If you are a giving person - and I believe you are - there are a few really simple ways that you can give back.

Things like...

Watch my YouTube videos (that's totally FREE for you)


Buy your woodburning products through my affiliate links which throw me a dime or two at no extra cost to you (read about affiliate links here).


Take the pyrography courses that I've poured my heart and soul into helping you burn like a boss!


Join in the woodburning retreats - that's really like giving back to yourself, actually. ;)

I truly appreciate givers like you who are willing to help me - your fellow pyro - to keep making free, delightful woodburning content for you and pyros like you.
Thanks for always being so supportive of me!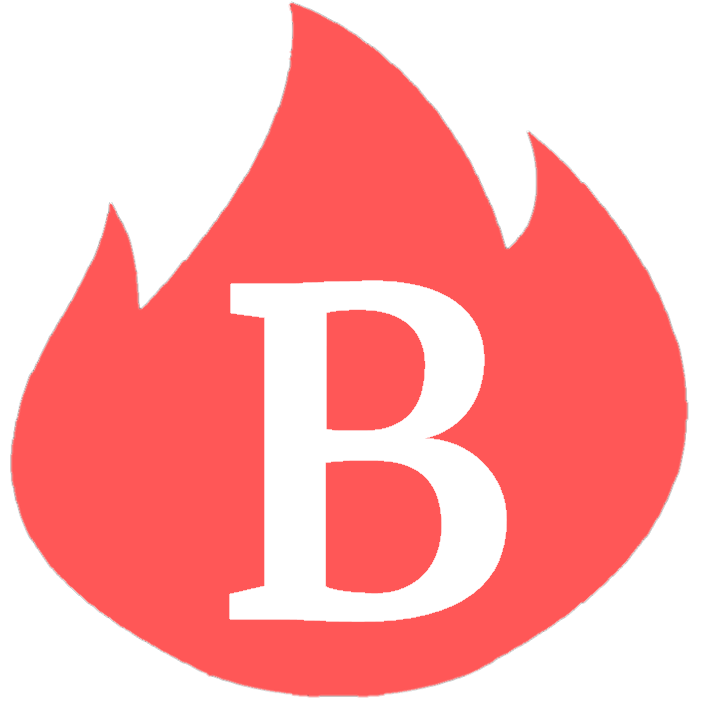 [

  Burn

Savvy 

]
---