1. PLiers or Tweezers

Chrome Vanadium Pliers with TEETH work best!
Pliers for the solid-point burners – tweezers for the wire-nib burners.
If you've got a solid-point wood burning tool, pliers will save your pretty little hands.
When you've got a hot wood burning tool and you want to switch points, you don't have to wait fooooreeeeveeer for the burner to cool down.
You simply turn off your burner long enough to gently twist the point outta there with your handy little pliers and screw a new point in.
I would choose pliers that are made of chrome vanadium steel. They're stronger and more heat resistant.
Where To Buy:
TIP: I usually start twisting the tip back in by hand to make sure it doesn't cross-thread. But once it makes contact with that hot burner, your point will start to heat up fast. To save your precious fingers from becoming your next pyrography canvas, snag your pliers again and gently twist that new point in until its firm... not too tightly though – don't strip your wood burning tool!
BONUS TIP:
When you use pliers on a hot point, the pliers also heat up. And fast. I keep a stone coaster on hand to give my hot pliers a safe space to park when I'm done.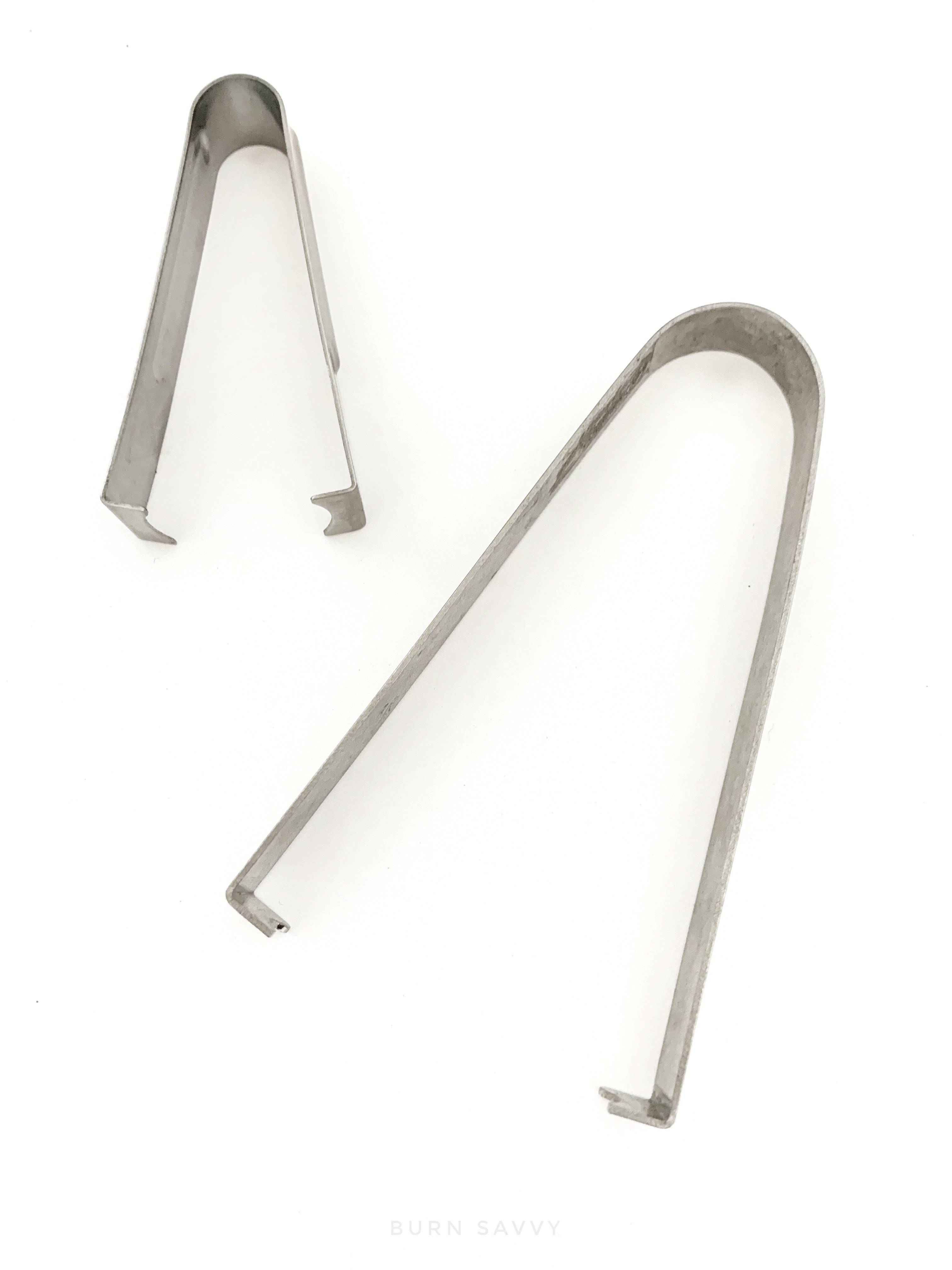 Wood Burning Tweezers
Tweezers serve the same purpose, just for wire-nib tools.
Yes, wire-nibs cool off faster than solid-points, but sometimes the base of the nib hold enough heat to be painful pulling it out.
Simply switch your machine off, grip the base of your nib with your tweezers, and gently pull (or if you're a wimp like me, pull less gently) that hot little nib out of your pyrography pen.
Then simply place the new nib in your burning pen and you're ready to burn again!
If you buy your wire-nib wood burning tool in a kit, chances are the tweezers are included.
But if you buy the machine and pen a la carte, you'll have to go find those tweezers to add to your shopping cart.